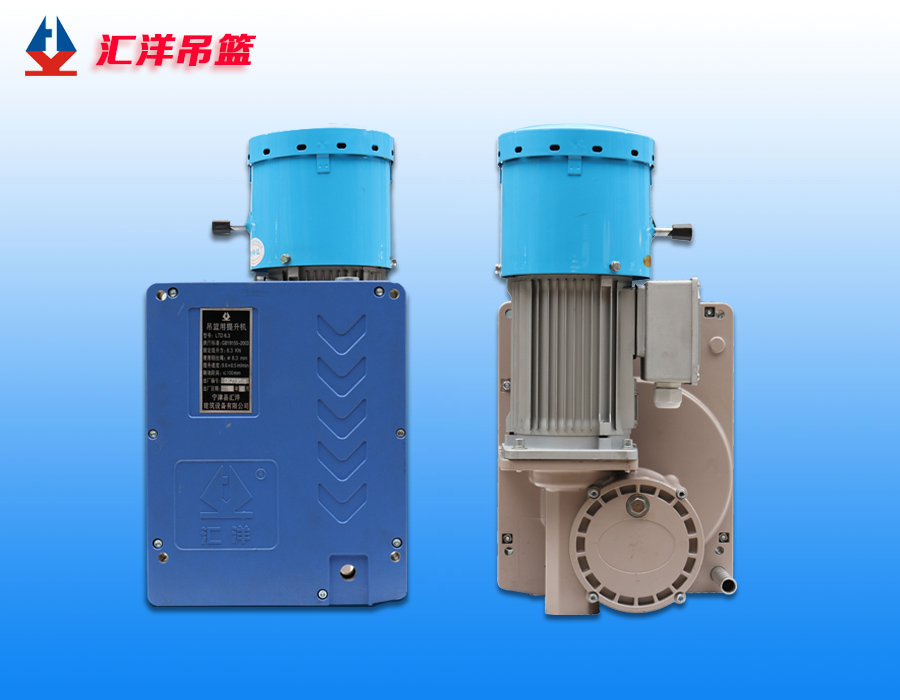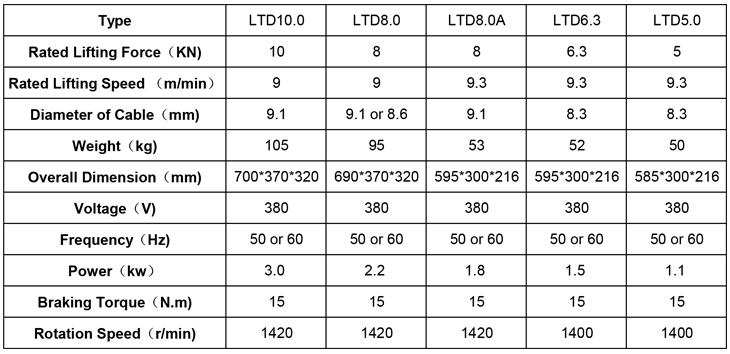 LTD Series Hoist
As the core part of ZLP series suspended platform , hoist is used for driving the working platform to run up and down . It adopts 3 phase asynchronous brake motor to accomplish the climbing movement with the help of reducing mechanism and rope rolling mechanism . Meanwhile , a centrifugal speed limiter is assembled to realize manual operation smooth landing.
◆Advanced technology and crafts make sure the hoist to be stable and reliable.
◆Key parts produced by the CNC machining center, to ensure the accuracy and interchangeability
◆Hoist in the best working condition, the quick wearing parts are not easy to damage
◆Low noise and the service life long
LTD8.0 LTD10.0 Hoist adopt "S" type slacklining mechanism, with heavy lifting force, stable operation. It is mainly used for carrying heavy load.
LTD5.0 Hoist, LTD6.3 LTD8.0A Hoist adopt "α" type slacklining mechanism, with light design, simple construction, easy maintenance. It is mainly used for carrying medium and light loading.